About Dr. Rebecca A. Noren-Lewis, DC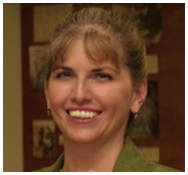 Dr. Rebecca A. Noren-Lewis, DC's first experience with a chiropractor was as a patient when she was 11 years old. She had frequent migraine headaches, and she experienced significant relief from her chiropractor. Now she rarely gets those kinds of headaches.
Education
Dr. Rebecca A. Noren-Lewis went to Metro State for her undergraduate education and then moved to Davenport, Iowa, to attend Palmer College of Chiropractic (PCC). She graduated with a Bachelor of Science and a Doctor of Chiropractic in 1993. She couldn't wait to return to the mountains!
Bio
Dr. Rebecca A. Noren-Lewis was raised in Colorado since she was 5 years old. She loves the mountains and also enjoys camping and ATV riding with her husband.
Company
Our practice is open to all ages and people with different health issues. Our youngest patient was four days old and our oldest was 99. We pride ourselves on a welcoming environment.